Heidi Weiss received her BFA in modern dance from the University of the Arts in 1992. She choreographed and performed with Group Motion a Philadelphia based Company from 1992-96. In 1997, she moved to Germany and together with Jennifer Mann founded the Zen in the Basement Company (now weissmann dance). Their numerous works have been presented in theatres and festivals in the EU and abroad. Heidi has been teaching various modern techniques for many years. Together with Jennifer Mann she developed the weissmann technique which she continues to teach in workshops and universities. Heidi was a Professor at Palucca Schule Dresden from 2004-07. She has been a guest artist in residence at Virginia Commonwealth University (USA). In addition, she has been a guest artist at Duncan Conservatory in Prague, London Contemporary (the place) in London, SEAD in Salzburg and at Danceworx in New Delhi, India. In 2016, she was a guest foreign professor at the National University of Arts (K-Arts) in Seoul, Korea and a guest professor for one semester at Folkwang University in Essen, Germany where she created a half-evening length work 'Lediglich Schwingung' on the students which was performed at the Pina Bausch theatre. Since 2017, Heidi is a faculty member for the Paris abroad program through the University South Florida, teaching choreography and technique. She continues to work as a teacher and choreographer for IWANSON International School of Contemporary Dance in Munich. In addition, she is a regular visiting teacher for professional training at K3 in Hamburg, tanzhaus nrw, Tanzpunkt Hannover, and 4fürTanz in Leipzig. Heidi has taught numerous well-known companies such as Sasha Waltz & Guests, Dv8 and Rambert. In Berlin, she continues to teach the company Cie. toula limnaios on a regular basis.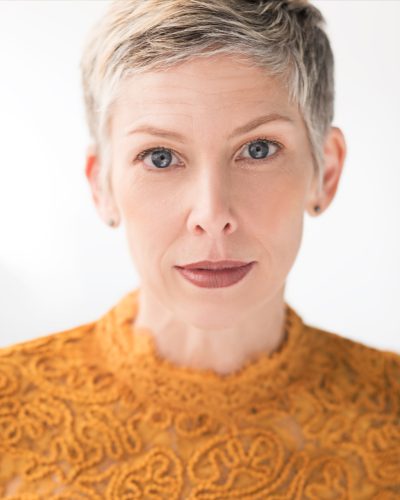 Through TANZZEIT Heidi has taught improvisation in elementary schools for over 10 years. She has also been employed by private dance institutes such as Tanzakademie balance 1, DANCEWORKS berlin, and the SENECA programme.Since 2013, she teaches workshops in American Modern styles, which she co- created for Gina workshops. ( Hamburg / Cologne )Teaching seminars in American modern styles.Heidi has been a rehearsal director for various projects such as the circus show Crossroads at Chamäleon theatre (2015) and for Le grand Continental a community dance project for 120 dancers showcased in the Potsdamer Tanztage (2017/18).
She is a board member at marameo Berlin e.V. where she is an in-house teacher for contemporary dance teaching advanced dancers and professionals. With Jennifer Mann she co-leads the Group motion workshop an ongoing community improvisation event with live music.
Heidi continues to perform locally and internationally. Recently, she received a DIS_TANZ solo research grant which she uses to codify the weissmann technique and a Haupstadtkulturfonds grant with which she created the new work 'Interbeing'. This work was premiered in Berlin in 2022, with additional performances in Potsdam and Kempten festivals.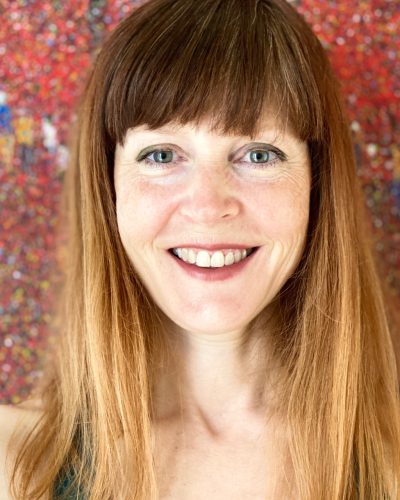 As a young dancer, Jennnifer began her training at Movement Laboratory in Lancaster, PA, USA with Judy Williams Henry. She performed extensively with Judy's youth company including tours of eastern Europe and Russia. Thereafter she studied modern dance and received a BFA with honors, at the University of the Arts in Philadelphia, USA. It was during this time that Jennifer met Manfred Fischbeck and performed with his company, Group Motion. Upon her graduation in 1992, Jennifer embarked on a career in Europe as a performing artist with various choreographers and companies such as Beppie Blankert, Johannes Boenig, Jean Marc Le Bon, Howard Katz Fireheart, the Wee Dance Co. and Norman Douglas. In 1997, she re-connected with her colleague Heidi Weiss and co- founded Zen in the Basement Dance Co. in Berlin, Germany. Together they performed and co-choreographed many projects presented throughout Germany and abroad. Some of these projects have been invited to international festivals and have been supported by foundations such as the Hauptstadtkulturfonds, Berlin.

Jennifer has an extensive teaching career, having taught dance for 26 years and yoga for 19 years. Together with Heidi Weiss she created the weissmann technique, and most recently the weissmann teacher training program. Jennifer and Heidi are also certified to lead the Group Motion Workshop, an improvisational evening focused on the universal language of movement and collective healing.
She has been on the teaching faculty of Tanzakademie balance 1, Die Etage, DANCEWORKS berlin, and is often a guest teacher at tanzhaus nrw and marameo Berlin. Annually, Jennifer is invited to teach workshops at the Bolzano Danza Festival, Italy, The Dance Alps Festival, Austria, and to many schools in that area. She has given company training to many Stadttheater in Germany and reknowned dance companies such as Sasha Waltz & Guests, NND/Galili Dance, MART DANCE Napoli, and currently offers yoga classes to Cie. toula limnaios.
Jennifer studied yoga in the USA with Iyengar Yoga teacher James Bryan and in Germany at the Yoga Akademie Berlin with Yogacharya Ananda Leone. She is a certified member of the Berufsverband für Yogalehrende in Deutschland (BDY) and the European Yoga Union (EYU). Jennifer furthered her practice and study of Yin Yoga, completing a series of intensive studies with Josh Summers and has completed an additional meditation teacher training with Detlev Alexander. In Berlin, she can be found in Yoga Sky, yellow yoga and is on the teaching team of the first International Shiva Shakti Yoga Teacher Training (500 hrs). Jennifer also organizes and guides retreats and several in-depth yoga workshops throughout the year.
In 2022, Jennifer stepped upon the stage again as a dancer in Heidi Weiss' new evening length work "interbeing".