Am I eligible to apply for the weissmann teacher training?
• you are a professional dancer with at least 3 years of experience
–or–
• you hold a diploma or higher degree in dance / dance education
–or–
• you have the equivalent of a higher degree based on your practical experience
–and–
• you have had previous experience with the weissmann technique
To apply to the weissmann teacher training, you will need to submit:
• a completed registration form
• your C.V.
• any certificates you hold from a previous dance education
• a photo
• a letter of intent
• once your application has been processed, you will be invited to a Zoom interview with us.
Confirmation of Participation
Your participation will be based upon a complete application and an assessment of your materials. A confirmation of participation will be confirmed when we have accepted your application, as well as, a signed contract and a punctual transfer of your first teacher training fee to guarantee your spot.
What happens if I am not able to participate in a module?
If you participate, we highly suggest that you make this program a high priority when you are scheduling your activities. If you miss a module due to illness, you will be able to repeat the missed module, if the teacher training takes place the following year. Because of the finely nuanced nature of this teacher training program, we have chosen not to offer modules in the form of online participation.
Do you provide a scholarship for this program?
GOOD NEWS! 2 Dancers are eligible for a 1/2 SCHOLARSHIP to our 2023-2024 weissmann Teacher Training program! This support is being offered by the newly established "Rogers Fund Annual Dance Scholarship".
What are the requirements?
–You are only eligible for this scholarship if you are committed to participating in the entire 2023/2024 weissmann Teacher Training program. Keep in mind it can only be used for the second half of the program, modules 6–10.

–If you have not applied yet, you will need to submit an extra paragraph in your motivation letter, explaining why you need this scholarship. Deadline is 11.01.2023.

–If you have already applied, no worries. Just send us your motivation letter again, integrating an extra paragraph explaining why you need this scholarship. Deadline is 11.01.2023.
–Please only apply if in dire need of financial assistance.
The Rogers Fund Annul Dance Scholarship
"Since the early nineties, I've had the opportunity to witness the development, maturation, and evolution of dancers/artists, Jennifer Mann and Heidi Weiss. Watching such artists blossom, develop, thrive, and inspire is an awesome allowance in life!
As a supporter and patron of the Arts, it is my honor and privilege to help developing professionals access the talent, expertise, and inspiration of these two amazing women as they impart their collective wisdom through the 
weissmann technique
.
The Rogers Fund Annual Dance Scholarship
 begins here…"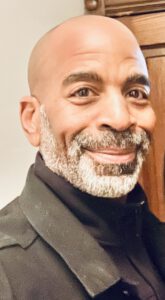 What if I don ́t have much experience with weissmann technique? Am I still eligible to apply?
We recommend that you join our weissmann weekend workshop on 19. + 20. 11.2022 at Marameo Berlin, as well as taking part in our individual classes in autumn 2022 / early winter 2023. You can find our updated teaching schedules here:
If I successfully complete the program do I receive a certificate?
Yes! After you have fulfilled all the requirements of the program, when you have been present for all 10 modules and passed the teaching demonstration, you will receive a certificate stating your completion of the program.
When may I begin to teach a weissmann technique class?
Beginning to teach a weissmann class of your own depends on a few factors: our assessment of your overall participation in our program, your absorption of the weissmann principles and class structure, the level of your growing teaching skills and your final teaching demonstration. After the teaching demonstration, we will give individual feedback and our recommendations for your teaching journey will be discussed. There is an option to continue mentorship with either Heidi or Jennifer upon the completion of this program. Additional costs will be discussed with you if you are interested in this.
May I join individual modules without taking part in the full program?
Yes, but you will not receive the full certification. Please keep in mind that the information being covered in a single module may be the continuation or a review of material covered in previous modules. You might experience missing some key information. Also, the content of the individual modules are fluid and might not adhere exactly to the module description listed on this website. If you are interested in joining a single module, you are advised to use the seminar as an inspirational tool to enhance your dancing or the teaching that you already do. *Please contact us 3 weeks in advance so that we can give you a description of the upcoming module.
Do you provide housing in Berlin?
No, we do not but we are happy to assist you in securing accommodations. EDEN is one possibility and we will create a list of other affordable options. This expense is not covered and not included in the program fee.